These are deliciously packed with fiber, omegas & energy!!!! They're easy to make, too.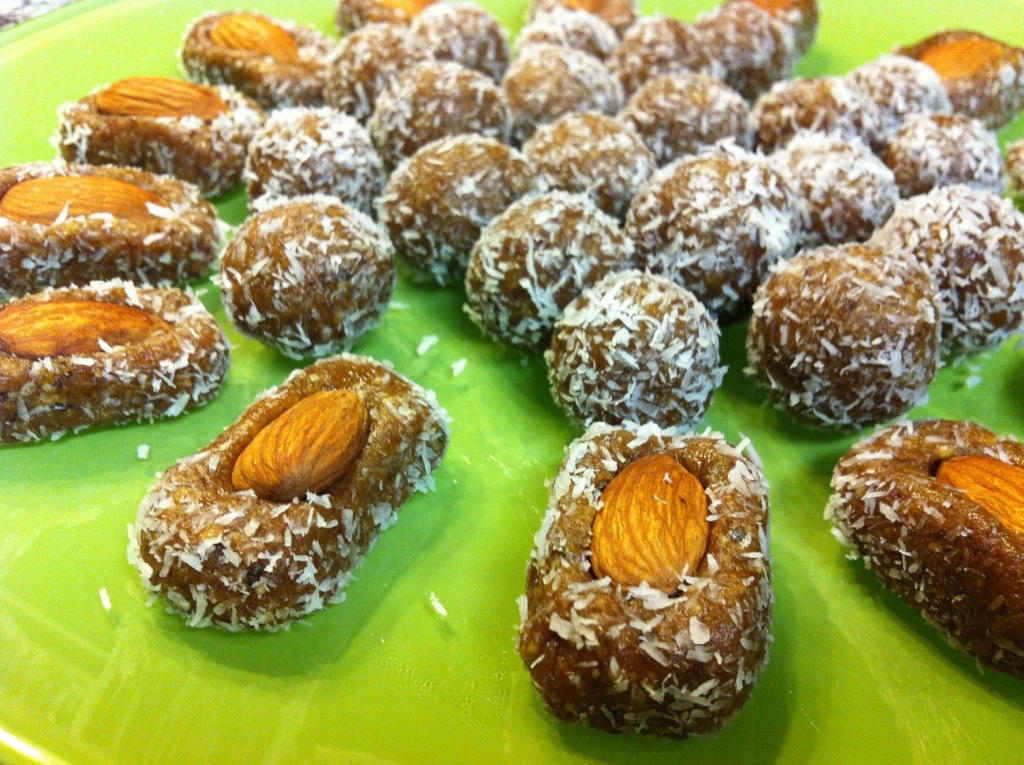 Ingredients:
10 dates pitted ( I used medjool)
1/2 Tbs chia seed
1 Tbs peanut butter
1/8 c raisins
1 Tbs hemp seed
1/4 c raw almonds
1/8 c walnuts
Garnish:

Shredded coconut
Whole raw almonds

How it's made:
Combine first set of ingredients by pulsing in food processor or blender until a sticky dough like ball forms.
Pinch of tsp size pieces and roll into balls then roll through the shredded coconut. Also form some pieces into small rectangles, stick an almond on top, then coat with coconut.
Refrigerate after these are made- separate layers with wax paper while being stored in the fridge.