These are amazing & can be adjusted according to your preference. They are gooey, fudgey, and gluten free!!!
My whole family loves these. My son said he wants to make these for santa.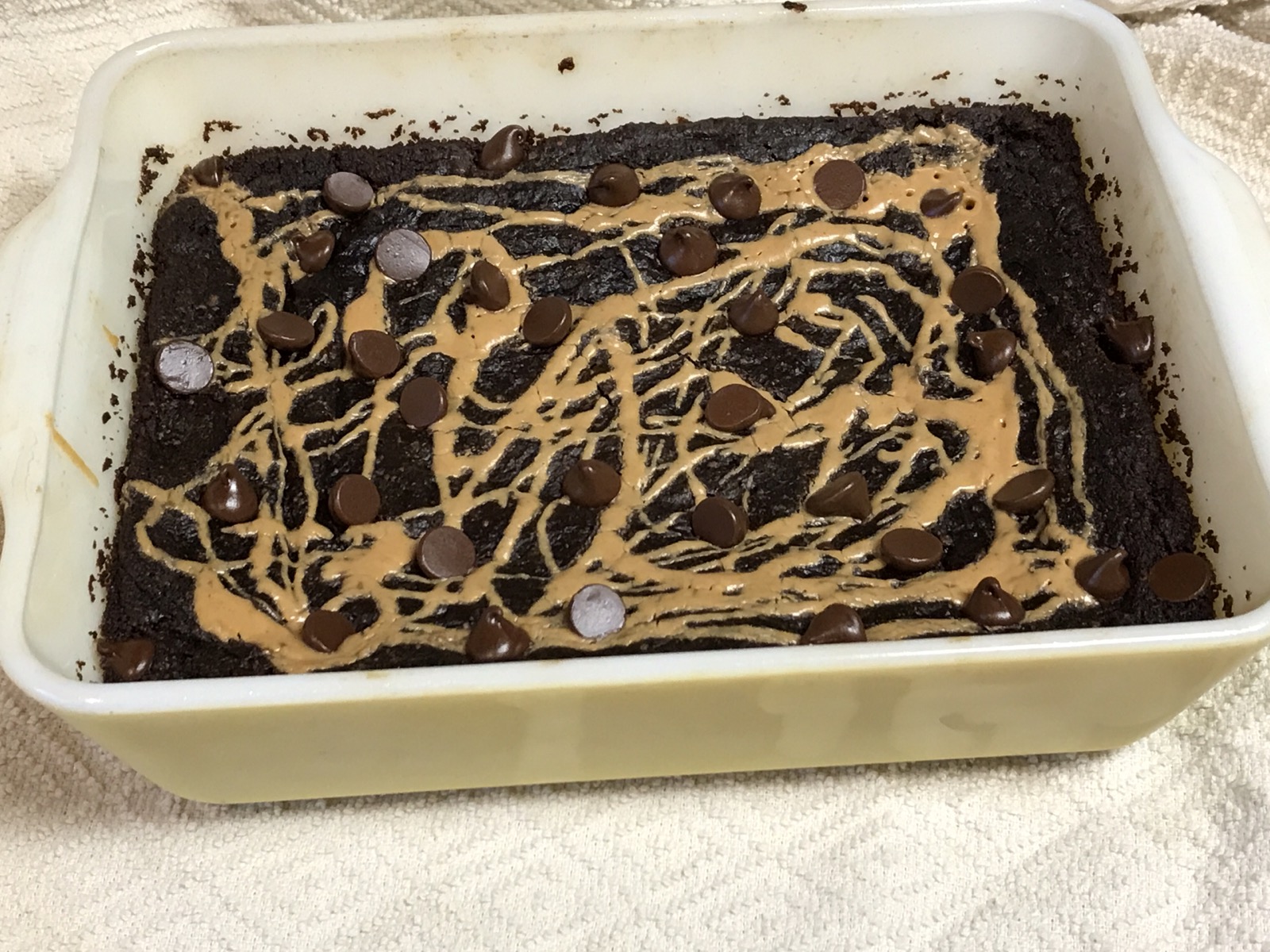 Ingredients:
1 peeled, diced, steamed sweet potato (about 1 cup)
1/2-3/4 c nut butter (I used an almond butter peanut butter combo because I was running low on peanut butter.)
1 tsp vanilla
1/2 c maple syrup (or raw sugar) (add an extra 1/4 c if you like your brownies sweet) I used a combination of both raw sugar & maple syrup.
1 tsp olive oil (optional & not necessary- but to make the brownies taste like those ones you grew up with, use a table spoon of oil. (You could really use any kind of cooking oil.)
1/4 c heaping oat flour (I used my old fashioned oats & made flour in the food processor)
1/4 tsp salt (optional)
1/4 c heaping cocoa powder (I used the extra dark)
1.5 tsp baking powder
1/4 c tiny vegan chocolate chips
*warm peanut butter and extra chocolate chips to drizzle the top (optional)
Directions:
-peel, dice, and steam a sweet potato until it is soft (if you have a plain baked sweet potato you could scrape out the inside or a can of sweet potato purée or pumpkin purée would work great too!)
-preheat oven to 325 degrees Fahrenheit and grease a pan 8×8 (my pan was slightly smaller)
– blitz old fashioned oats in your food processor until it turns into a fine flour, remove from food processor & set aside. (Or use store bought oat flour).
-put sweet potatoes, vanilla, maple syup (and Or sugar), nut butter, and oil (if using) into the food processor and pulse until blended.
-in a bowl measure out oat flour, salt, cocoa, and baking soda and stir until combined.
-add the dry ingredients to the food processor with your sweet potato mix and pulse until blended well.
-stir in chocolate chips then spread into pan
-top with peanut butter drizzle (just PB that's been heated enough to drizzle) and more chocolate chips.
– Bake for 20-30 mins (I waited until the edge slightly moved off the pan) then allow to cool before serving. Mine were still a little gooey & warm & were amazing.
We had ours with cold almond milk. Everyone had seconds.