Peanut Butter Granola Bars
These are good bars!!! They are so easy but the only thing is it's kind of a throw all your stuff together kind of recipe. In this one I used
-peanut butter
-melted coconut oil
-shredded coconut
– maple syrup
-raisins
-oatmeal
-date & walnut paste * optional but I had some leftover from a crust I used on cheese cakes. It's just some dates & raw almonds processed in the food processor.
The only thing is you need enough peanut butter, coconut oil, and maple syrup to make all of this stick together. The oil will harden in the fridge & that's what you want!
I put my oatmeal (about 1 1/2 c) & coconut (1/4 C ish) in a bowl add about 1/3-1/2 c PB then 1/3c coconut oil or more, mix and add more of anything as needed included maple syrup and raisins.
Other options to add in would be cinnamon, nuts & seeds (sunflower, pumpkin, hemp, walnuts, pecans, sesame, etc) cocoa, carob, choc chips, dried fruit, etc, etc. your options are endless!!!!
Put some parchment paper in a dish then press oatmeal into a pan until even. Freeze or refrigerate until they are hard, then use parchment paper to pull out the bars, cut into squares or rectangles and put back into a fridge or freezer until you're ready to eat them & enjoy!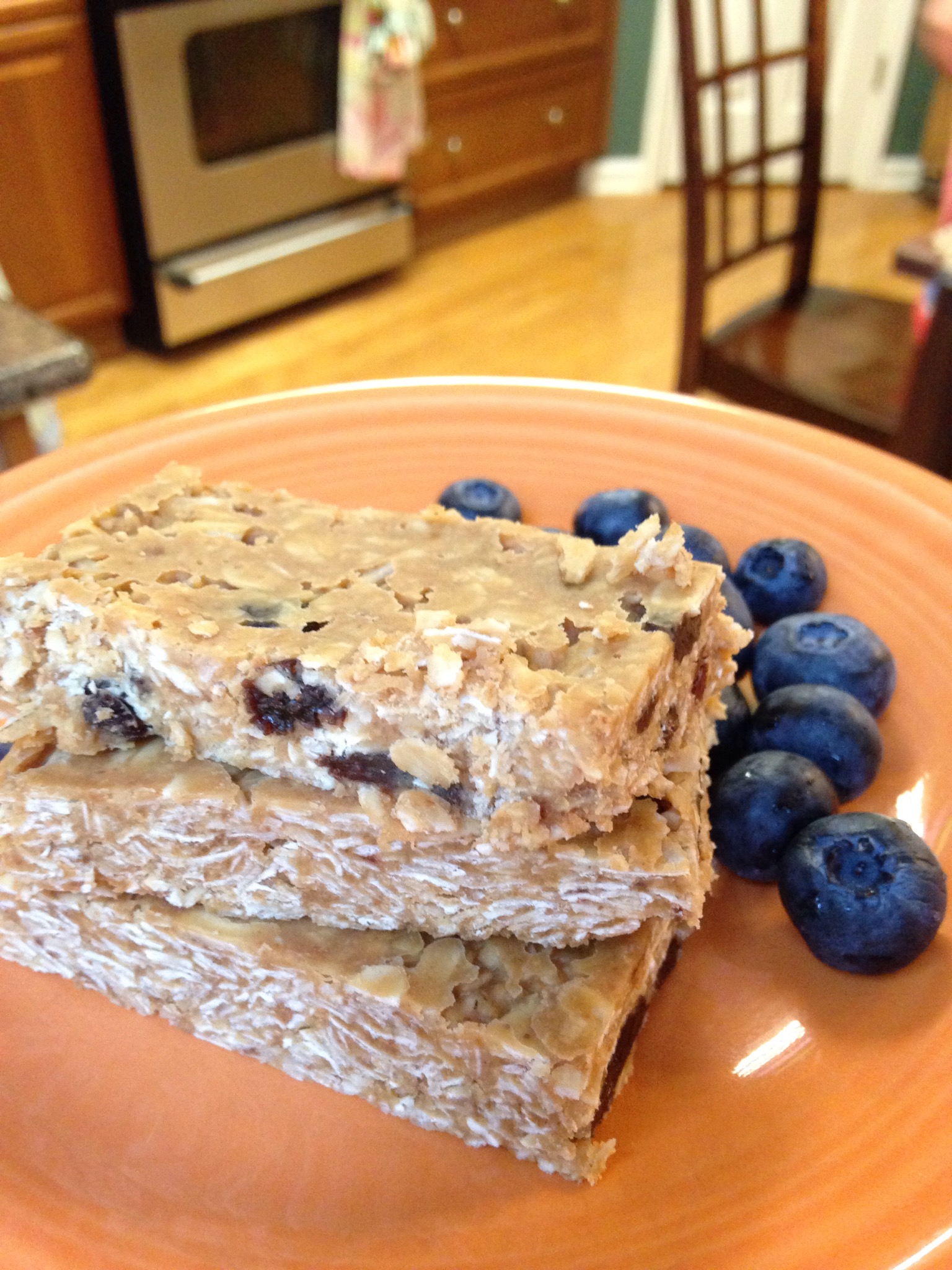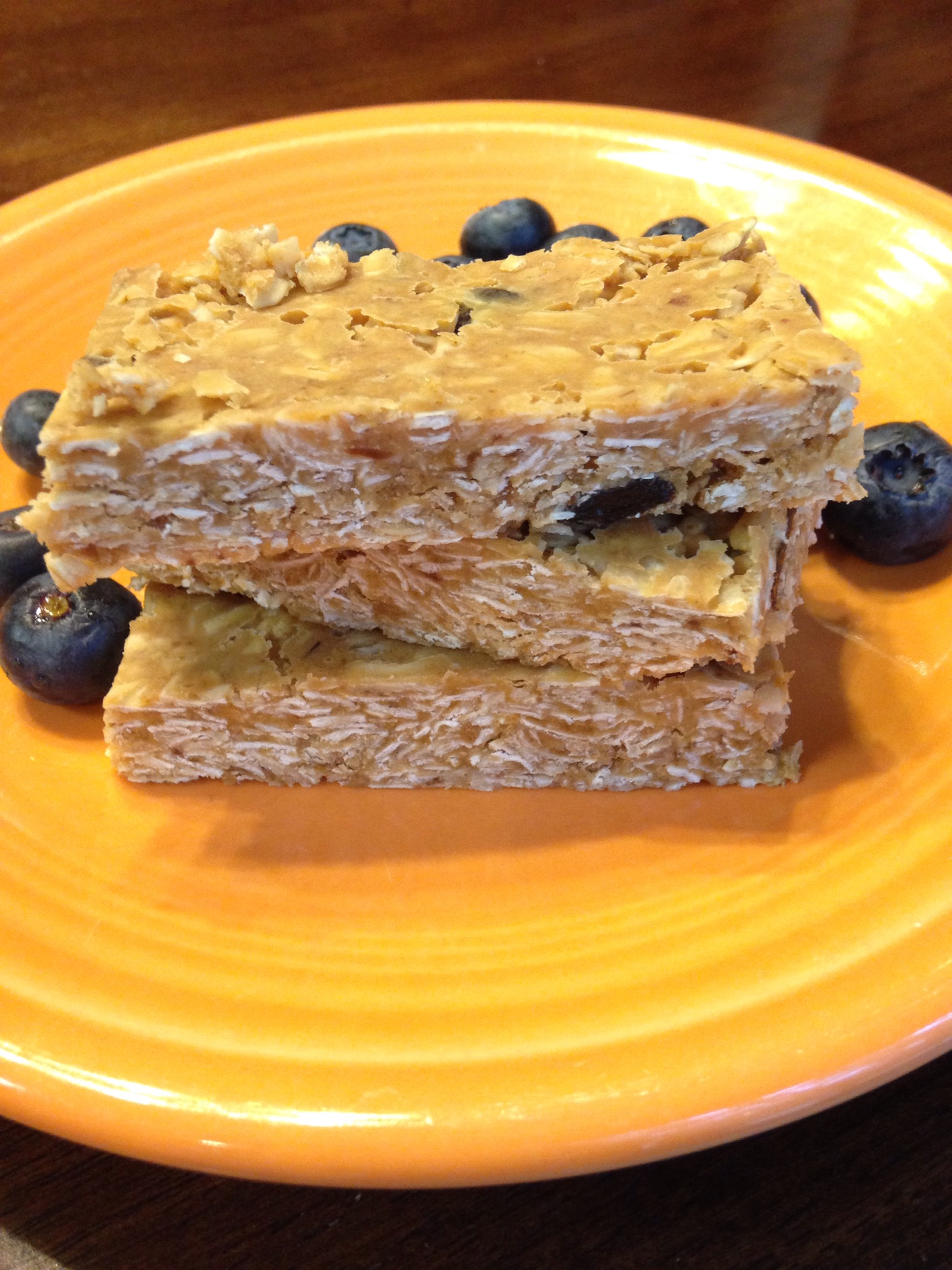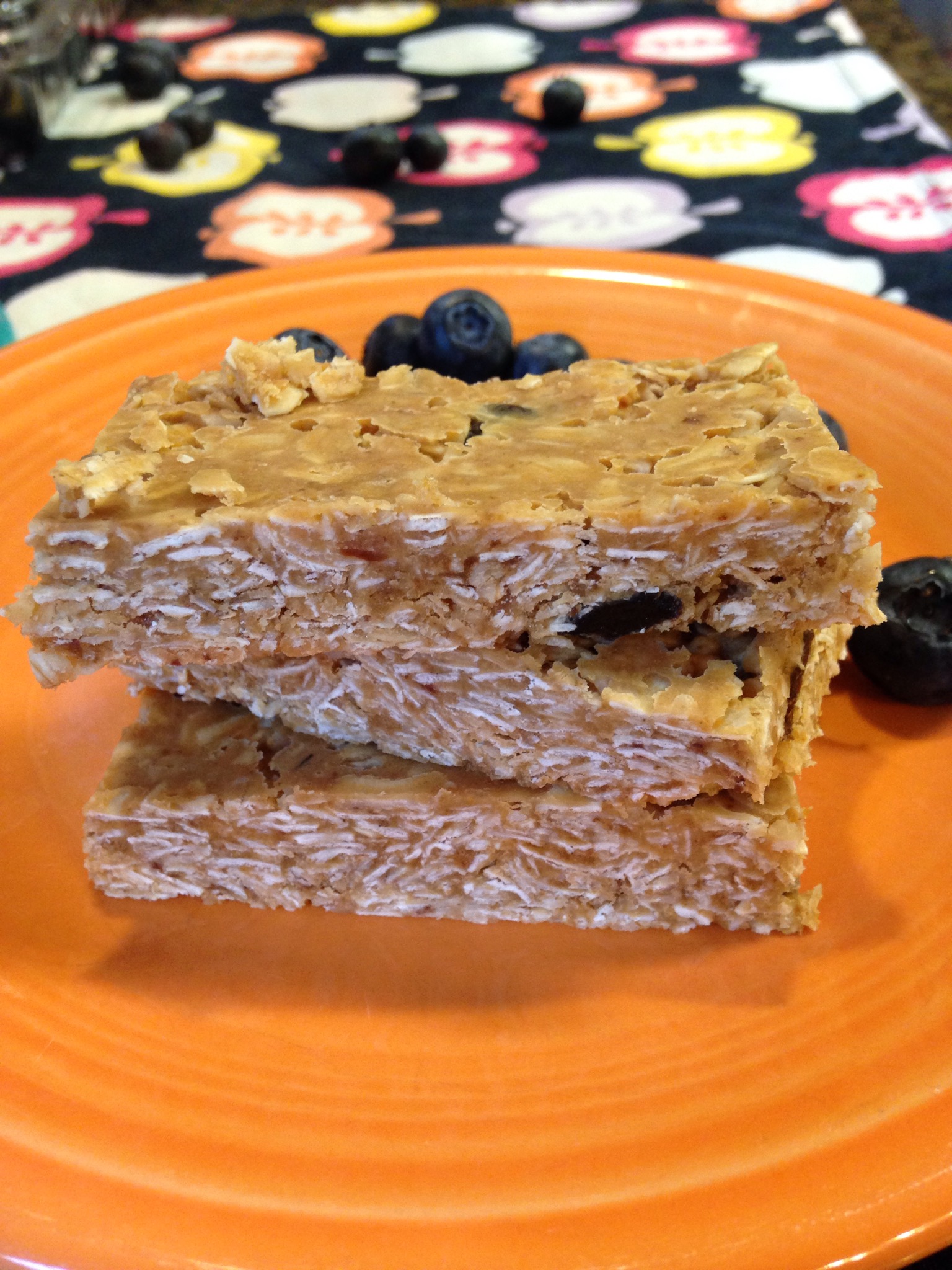 These granola taste GREAT in a bowl of banana nicecream!